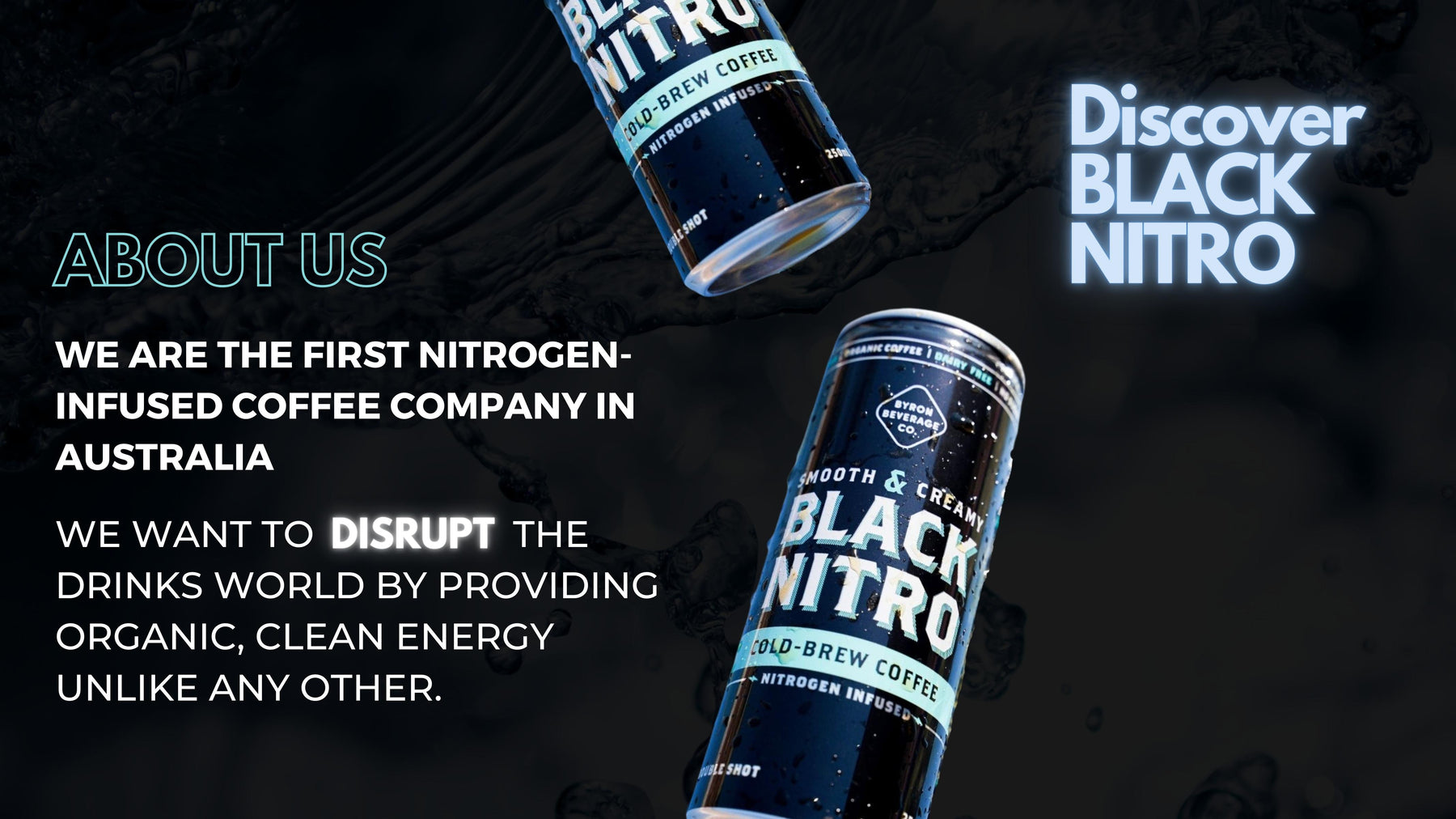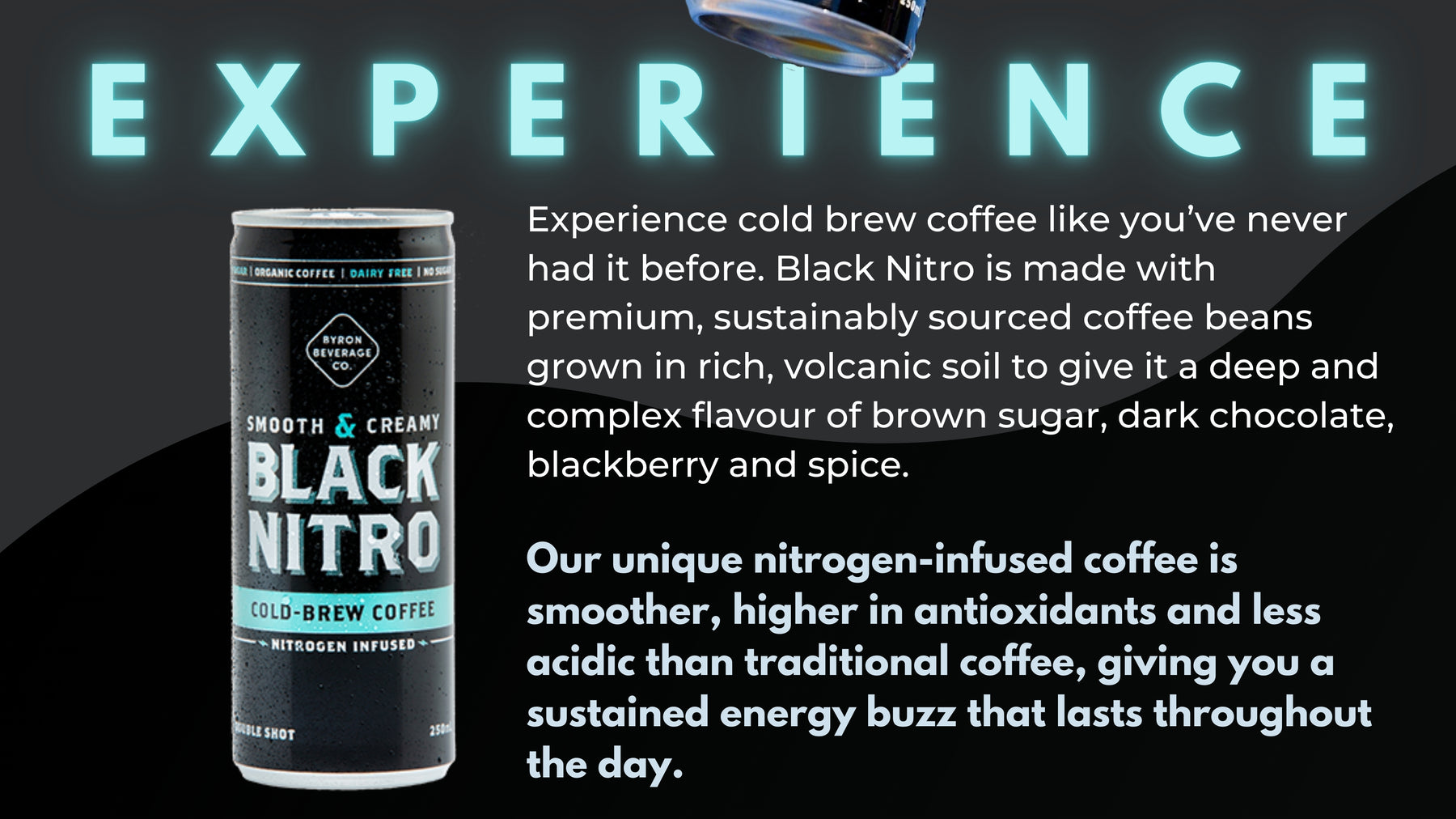 CLEAN ENERGY IN A CAN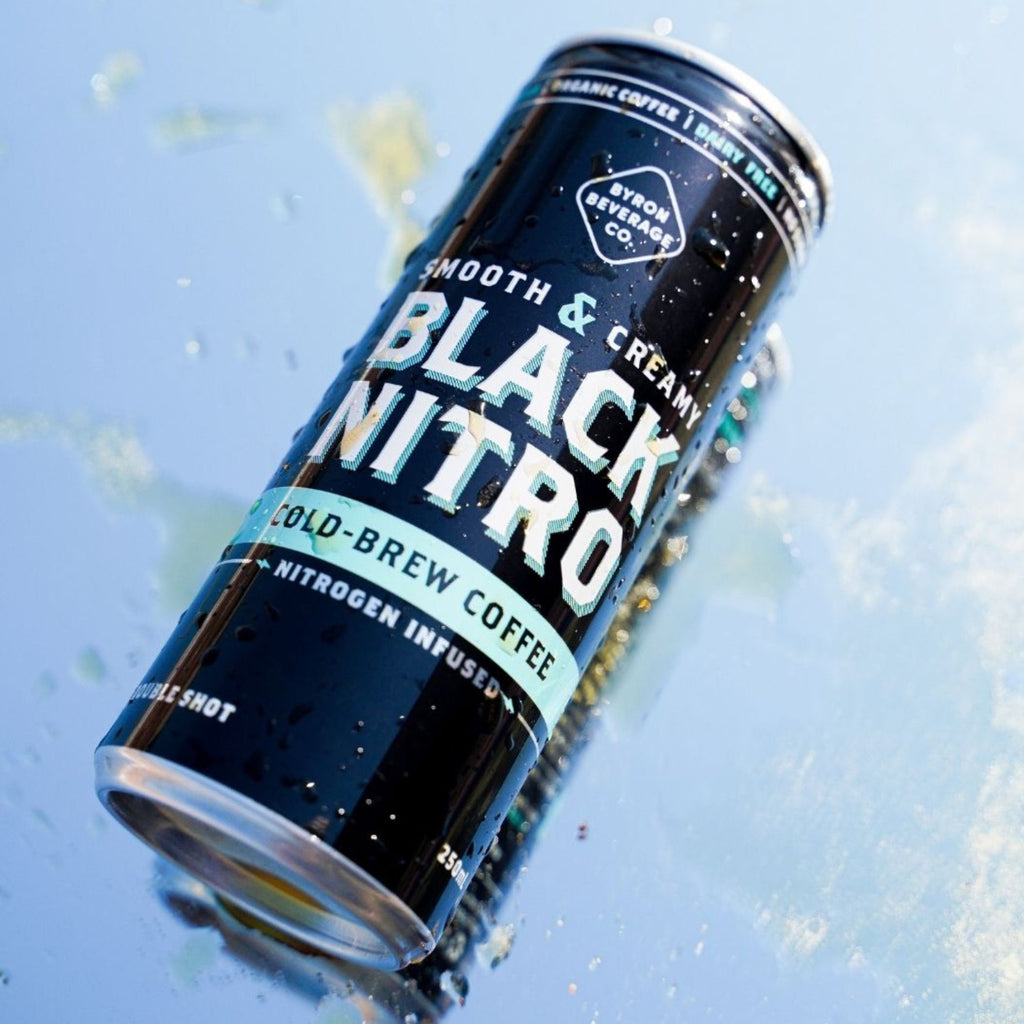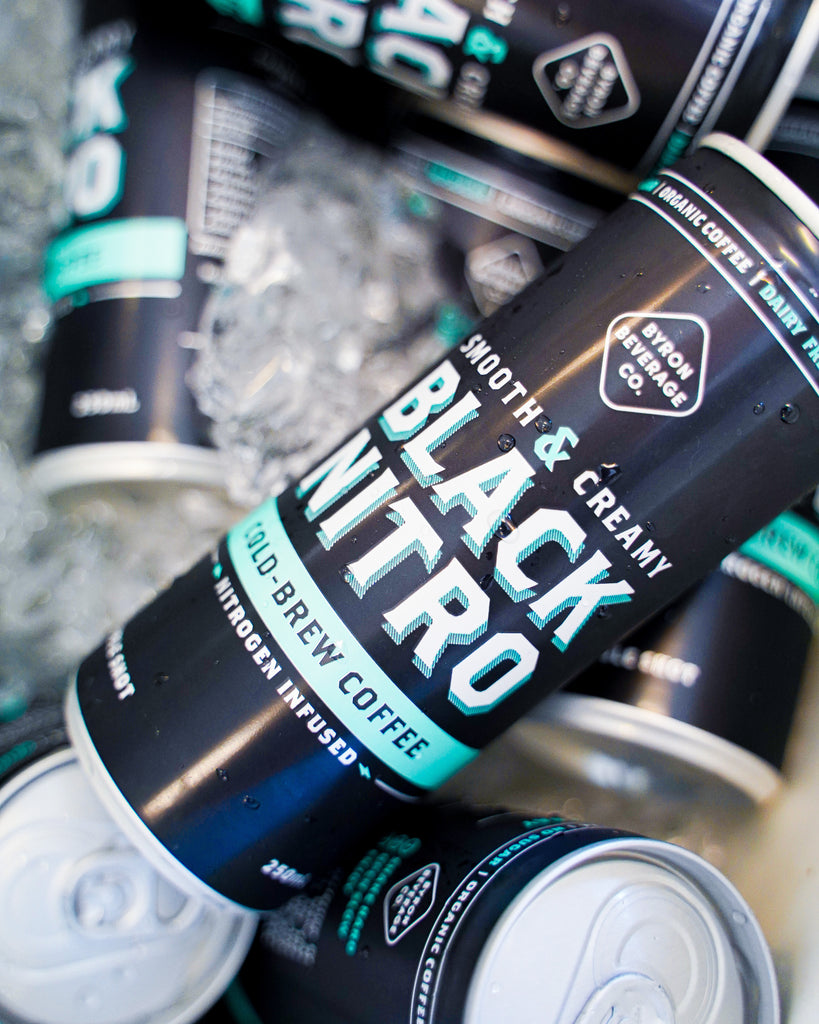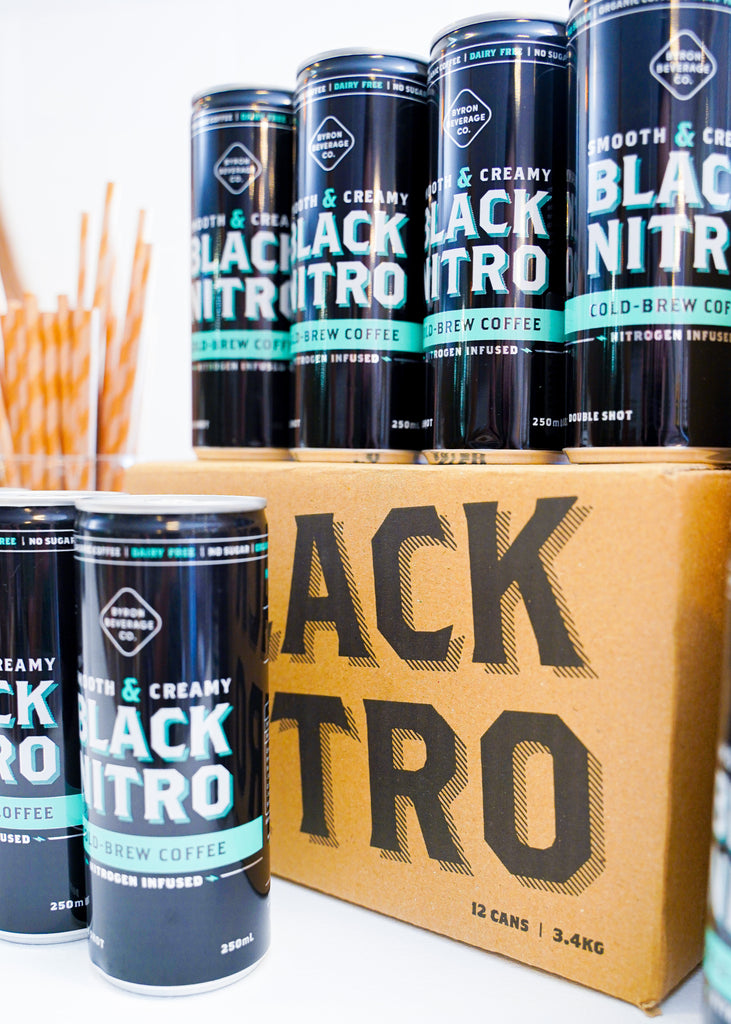 $49.00
$196.00
Black Nitro Cold Brew Coffee
Fuel your day with the clean, organic energy of Black Nitro. Our sustainably sourced coffee beans and nitrogen infusion create a smooth and delicious coffee experience. With no chemicals, preservatives, sugar, or dairy, Black Nitro is the perfect choice for those seeking a healthier, cleaner alternative to traditional coffee or energy drinks. Try Black Nitro today and experience the difference for yourself.

Black Nitro is packed with antioxidants and is 70% less acidic than hot brew coffee, making it easier on digestion and smoother on the palette.

We are Aussie Made & Owned. 

SAVE ON YOUR FIRST BOX

Simply Use Code "TRYME" at checkout for free shipping on your first box* (to almost anywhere in Australia, if you're outside the METRO area you may be charged a shipping fee).
There's just a certain BUZZ that you can only get from Black Nitro. It's something to do with our 100% organic coffee beans, which have been grown in one of the richest, most biodiverse places on Earth. The nitrogen infusion makes it irresistibly creamy and easy to drink. It's also chemical, sugar and dairy-free. Need we say more?
BUY NOW